I'm thinking I'll skip the Tecate fuel runs for cheaper diesel and just go full on post-apocalyptic, a la
Mad Max
.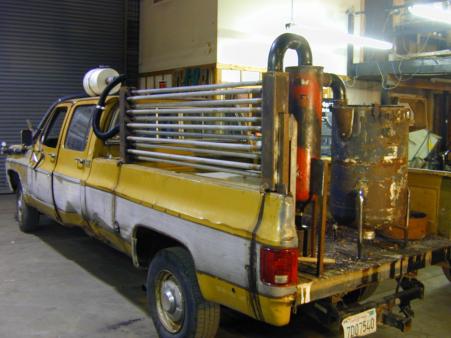 A wood gas generator conversion looks like the way to go. Start with something a little less ambitious and expendable like this fine old piece o' Dee-Troit Iron.
Get a kit yourself (
link
) and get started this weekend.
How cool is that?!!! Now that's what I call a Junior High Science project! Yeah baby!